We Love Sundays
We love to inspire people to celebrate our Lord and Savior Jesus Christ! We believe it is vital to experience Jesus in community, that is why we gather each and every weekend to worship Him together. We have designed our worship service with one purpose in mind, to draw you closer to God and to help you take your next step with Him. Whether through music, prayer, video, story or teaching we want you to meet Jesus. We are excited to have you join us. We want your experience with us to be enjoyable and welcoming. We realize that visiting a church for the first time can be intimidating and confusing, but we want your experience to be easy and hassle-free.
Location and Times
Our doors open at 8:00 a.m. for coffee, cookies and interacting with one another. Bible studies for all ages begin at 9 AM and services begin at 10:15 am. We are located at 2902 North Leonard Road in Saint Joseph, MO.
Parking
We have two main parking lots for your convenience with entrances on the north and south ends of the campus. Feel free to park and enter at any location.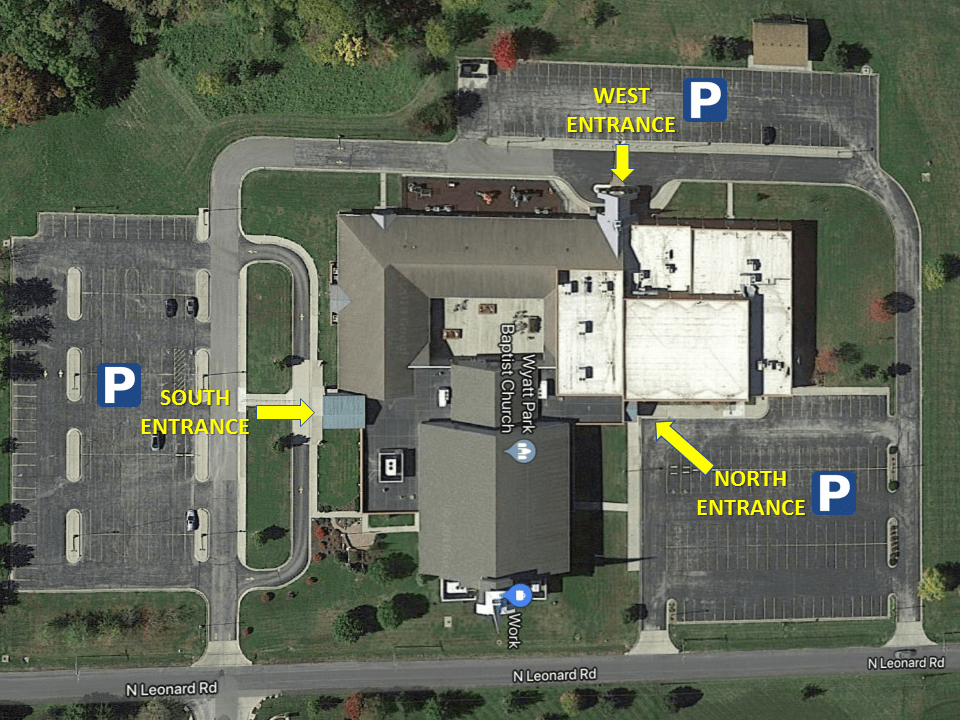 Typical Service
Worship is upbeat and contemporary in style, led by a worship team. Our Sunday sermon is often part of a series that is aimed to inspire us to take our next step with God. Feel free to bring your Bible or to use a Bible app on your phone or device. The ESV translation is most commonly used in our services.
Dress
Come as you are. We are a casual church. You will find a range of styles from jeans and t-shirts, casual, to an occasional sport jacket and dress. Come however you are comfortable and you will fit right in.
Children's Ministry
We have a variety of options depending on your child's age. Each class will have a bible lesson, worship time and small group discussion/activities. We aim to provide a safe and secure area, with fun and valuable learning experiences for your child.
WPBC BASIC CAMPUS MAP