As part of our church's mission, Wyatt Park Baptist Church aims to evangelize the lost through faithful witness and to exhibit godliness through a Christ-like presence in our community and throughout the world. We are called by Jesus Himself to reach people outside our church with the good news of Christ's salvation:
"Therefore go and make disciples of all nations, baptizing them in the name of the Father and of the Son and of the Holy Spirit, and teaching them to obey everything I have commanded you."
-Matthew 28: 19
Each of us is called to be a co-laborer in the task of fulfilling our Lord's Great Commission.
You are encouraged and welcome to work together with our church to reach beyond our walls through missions. Current Wyatt Park Baptist missions include the following opportunities:
Pivotal Point: Transitional Housing Ministries
Description: Pivotal Point offers homeless families, singles and youth a disciplined educational program within a caring supportive environment to move to self-sufficiency. WPBC partners with Hillcrest as a sponsor of an apartment unit in St. Joseph where we provide loving support and assistance to the residents. There are many opportunities to get involved in this local mission project through participation in one of the many teams at WPBC that serve Hillcrest including the Prayer Team, Hospitality Team, Pantry Team, Furnishings Team, Thrift Shop Team and Maintenance Team. Please contact Ken Siemens at [email protected], 364-6677 (office) if you are interested in joining this local mission partnership.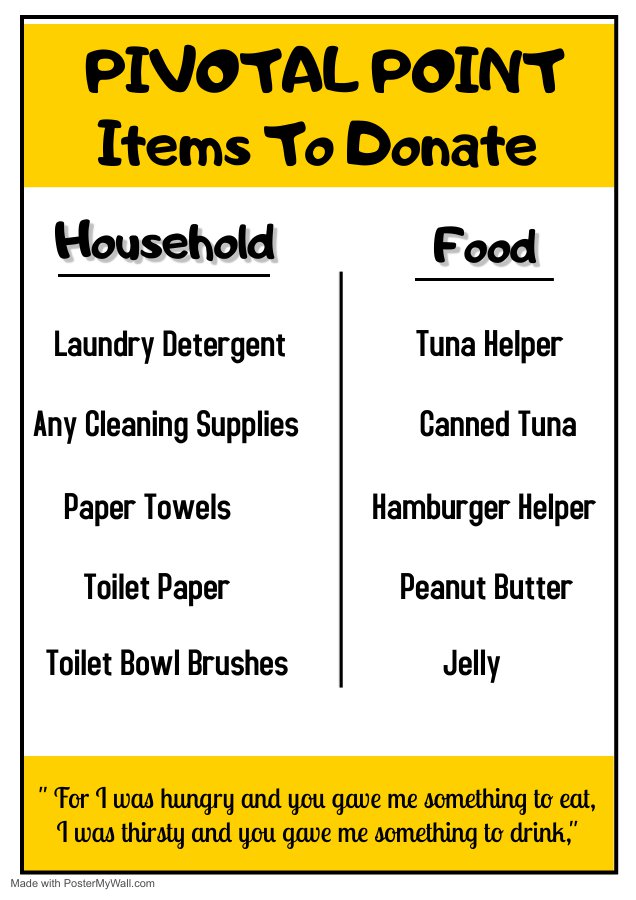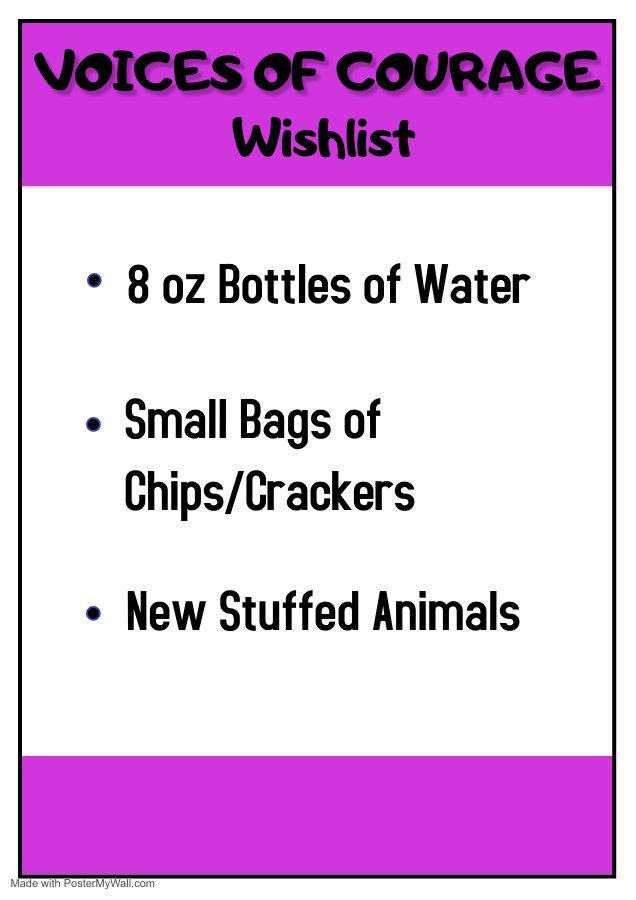 Faith In Action
Description: Wyatt Park Baptist was one of the original churches that helped begin Faith In Action, a non-profit network of St. Joseph churches that aims to reach out in mission with God's love to local people in need of transportation to medical and other appointments, ramp building, weekly phone calls, and other tangible acts of kindness. Most people served by Faith In Action seek transportation, have a disability, and/or are over 50 years old. People serving through this local mission need to pass a background check and to have car insurance.
Oak Grove Elementary School
Description: Mission outreach to our neighborhood school is in its early stages. Currently, our church volunteers are encouraged to be the presence of Christ & our church at the school in a variety of ways, such as greeting the children as they arrive at school in the morning, committing to a classroom each week to read with children, or help the teacher in various capacities. Other possibilities are lunch room monitor, helping in the Library and helping pack for Second Harvest's Backpack Buddy program that provides food for children that may not otherwise have meals on weekends.
Note: St Joseph School District requires all people who interact with children at the school to complete, submit & pass a background check. Forms are available from the church office.
Open Door Food Kitchen
Description: Our church prepares and serves lunch at 510 Edmond on the first Thursday of every month. At the Open Door Food kitchen, we feed all who come: working, poor, women, children, senior citizens, the homeless . . . no questions asked. Food is prepared offsite in advance, taken to the food kitchen and served.
Contact: Sandy McMurry 232-0306
Spokes Transitional Program for Orphans
Description: Wyatt Park Baptist partners with Rolando Monterroso and his wife Lisa to support their mission work to help transition orphans in Guatemala from institutional life to independent living. Rolando's mission includes employing orphans and teaching them life skills such as budgeting, independent living, job accountability and hard work. Rolando utilizes two of his own businesses – a coffee roasting business and a coffee retail shop to employ and help orphans transition out of institutions into independent living and also teams with other local businesses for placements. Wyatt Park Baptist supports Rolando through financial support and sending teams to Guatemala to work alongside Rolando. If you are interested in supporting Rolando's mission work, please contact Ken Siemens at [email protected], 364-6677 (office)
Christian Missionary Fellowship International (CMFI)
Grant and Kaylee Neumann are serving with Christian Missionary Fellowship International (CMFI) in West Africa amongst an unreached people group called the Jula. Grant focuses on developing appropriate technologies and applies engineering/systematic thinking to nutritional problems in sub-Saharan Africa through an agricultural outreach ministry. Kaylee is passionate about ensuring children have access to education and building relationships with women in the community. She is involved with teaching children's health clubs, youth ministries, and income making practices. Grant and Kaylee also help share the Gospel through Chronological Bible Storytelling. Wyatt Park Baptist supports their ministry through financial and prayer support.
If you would like to support their ministry you can visit www.cmfi.org/gkneumann
Click here to subscribe to their newsletter.